Conflict Urbanism: Puerto Rico Now
This seminar focuses on the role of natural and economic disaster in terms of the spatial restructuring of Puerto Rico today.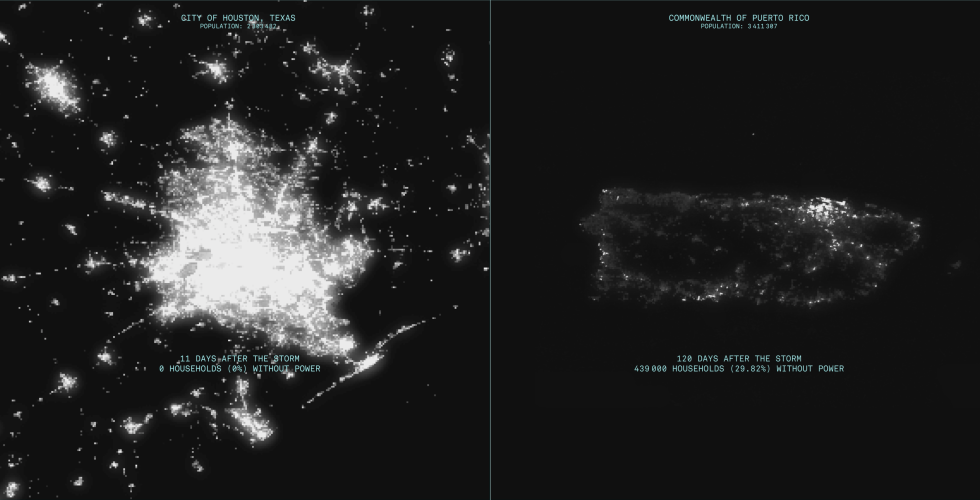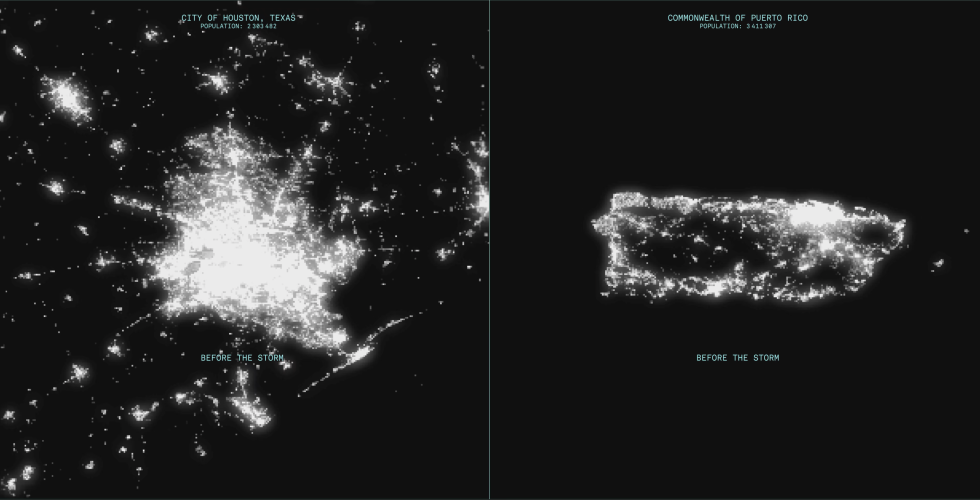 Description
Our seminar will examine the ways in which hurricanes, debt, and migration are major forces which produce and shape spatial inequalities in contemporary Puerto Rico. We will approach Puerto Rico as a network of conflicting forces, demands, and discourses (economic, spatial, political, environmental, historical, memorial, mediatic, aesthetic), and compare the Puerto Rican context with other intensive politicized spaces. What does Puerto Rico have in common with New Orleans Post Katrina? With the Dominican Republic or Singapore? Prior to Hurricane Maria, what did San Juan have in common with Detroit or Miami? To do our work we will draw on and work with diverse sources of information including data about population displacement, urban destruction housing values and foreclosures, and reports and analysis of "expert' bodies such as FEMA, Puerto Rico's government, and the United Nations. We will consider how local and global organizing is challenging spatial inequalities, and will reformat this information in a way that exposes some alternate images of Puerto Rico prior to these disasters and present some new post-disaster visions of it. Our seminar involves thinking and action from some very new perspectives which engage multiple methods of learning and engagements.
Methods and Course Requirements:
Our work will be, by necessity, multidisciplinary across history, economics, architecture, politics, law, literature, and visual culture as related to the topic of Conflict Urbanism. Our work will also be multi-media. Students will create a web-based map as well as written reflections, incorporating analogue as well as digital media. We will use a flipped classroom method in the technical workshops where students will develop mapping and visual storytelling skills. Each student is responsible for completing a minimum of four tutorials, and an optional maximum of eight tutorials. No previous technical skills are necessary for registration; students will not be graded on technical expertise, but on the quality of their individual work. Professors will set individual guidelines for each student based on their disciplinary expertise.
Spring 2019 Registration Information
Fridays 1-3pm    
420 Hamilton Hall   
3 points 
ARCH A4890, call number: 79032 
CSER GU4002, call number: 70943  
Open to students within GSAS, GSAPP, Barnard and Columbia Colleges, School of General Studies, and others by permission.
This is the fourth in a series of multidisciplinary Mellon seminars on the topic of Conflict Urbanism, as part of a multi-university initiative in Architecture, Urbanism and the Humanities. This year's seminar is also connected to the work of the Unpayable Debt: Capital, Violence, and the New Global Economy working group of the Center for the Study of Social Difference.