Apply for Mapping for the Urban Humanities: A Summer Institute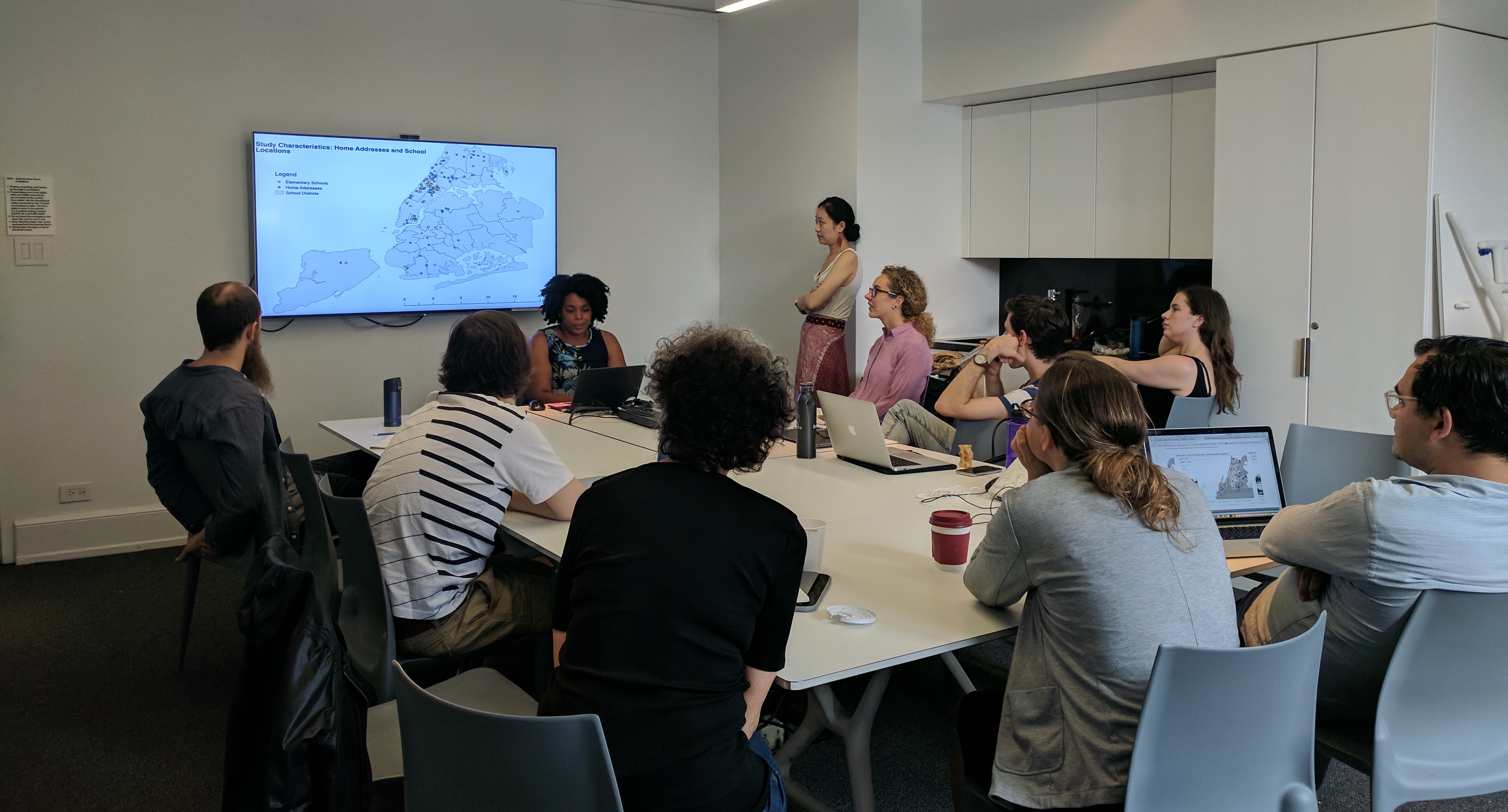 The Center for Spatial Research, with the Office of the Dean of Humanities, invites Columbia University faculty and doctoral candidates to participate in Mapping for the Urban Humanities: A Summer Institute: May 28 – June 6, 2019. Applications are due by January 31, 2019. 
Mapping for the Urban Humanities is a six day skills-building workshop in critical cartography, designed to expand the disciplinary locations within which spatial knowledge in the urban humanities is produced and interpreted. Workshop participants will be introduced to open-source mapping software, QGIS, to methods of data collection and creation, and to approaches and concepts in critical spatial analysis that they can incorporate into their research and teaching. 
Participation is free; space is limited. 
The workshop is sponsored by the Andrew W. Mellon Foundation. 
Eligibility: This course is open to full and part-time faculty, research scholars and doctoral candidates from the Faculty of Arts and Sciences, the Graduate School of Architecture, Planning and Preservation, and Barnard College. 
How to Apply: Interested faculty and doctoral candidates should apply by sending the following materials to [email protected] by January 31, 2019. 
1-2 page statement that describes your interest in taking the institute, and includes a description of the course or research topic you hope to workshop during the summer intensive. 
CV 
Structure of the workshop: The Summer 2019 session will be held from May 28 – June 3, from 10:00am – 5:30pm with a final roundtable project review on June 6 from 1pm – 4:30pm. More information about the course, including materials from prior iterations of the institute, is available here. 
If you have questions about your eligibility or about whether your course or research project is a good fit for the institute, please reach out to Dare Brawley ([email protected]) at the Center for Spatial Research.