Jia Zhang Contributes to "Who We Are" at the Museum of the City of New York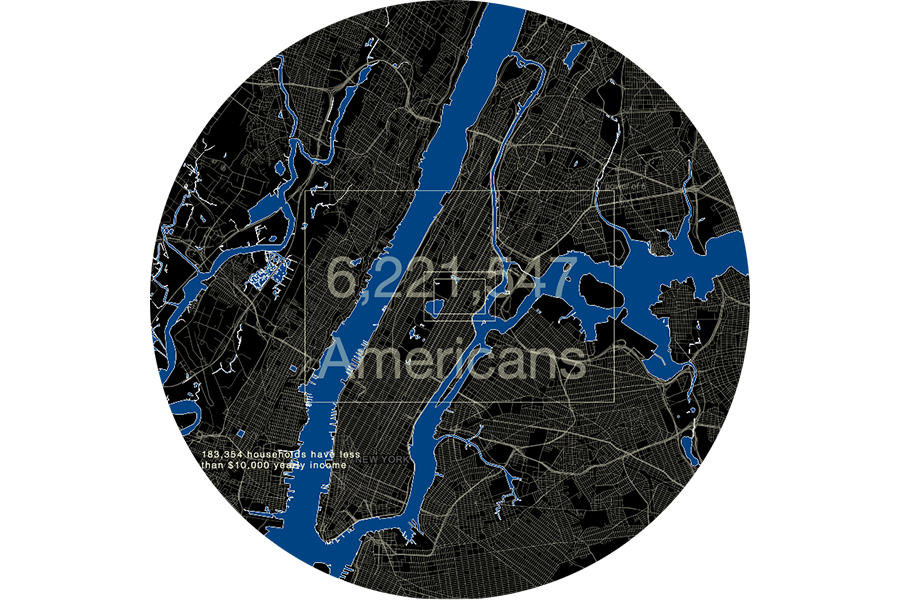 Powers of Ten: Census Edition and Cross-sections Map for New York City are on view at the Museum of the City of New York. Both maps aim to change the interfaces designed for Census data by using physical scale and experiences as orienting concepts for visualizing the contents of the Census. 
These two digital maps designed by Mellon Associate Research Scholar, Jia Zhang, are being exhibited as part of "Who We Are," from November 22, 2019-September 20, 2020. 
About "Who We Are":  
New York City is a dense, chaotic mosaic of some eight and a half million people, each with their own individual stories. How can we possibly understand and describe this endlessly complex collectivity – what we share and what distinguishes us? Census data has long been a resource used to draw out unexpected and provocative patterns, connections, and insights about who New Yorkers are since our nation's first count in 1790. In anticipation of the 2020 census, Who We Are: Visualizing NYC by the Numbers showcases work not just by data analysts and demographers, but also by cutting-edge contemporary artists and designers who use these tools to enliven and humanize statistics and to shed new light on how we understand our urban environment and ourselves. Together, these intriguing and varied works demonstrate the power and importance of numbers in helping us understand who we are. Read more here.