Conflict Urbanism: Aleppo
An evolving and interdisciplinary study of urban damage in Aleppo, Syria.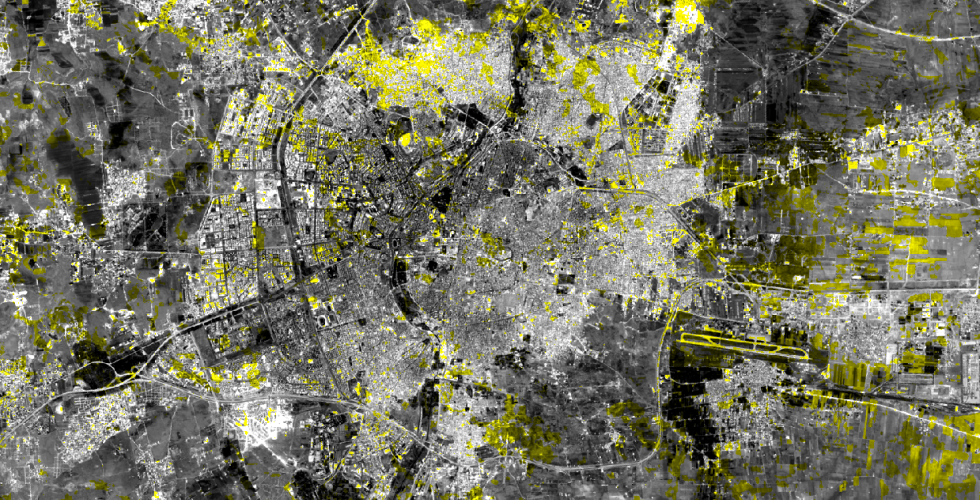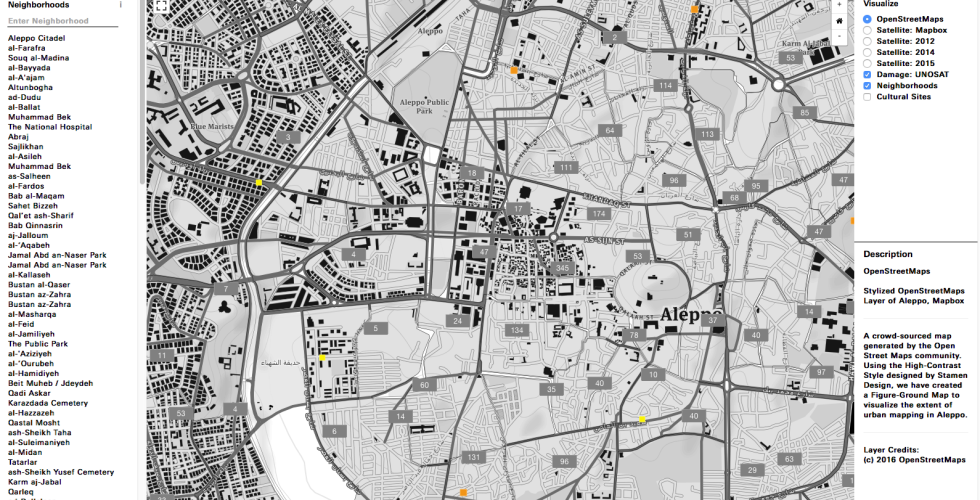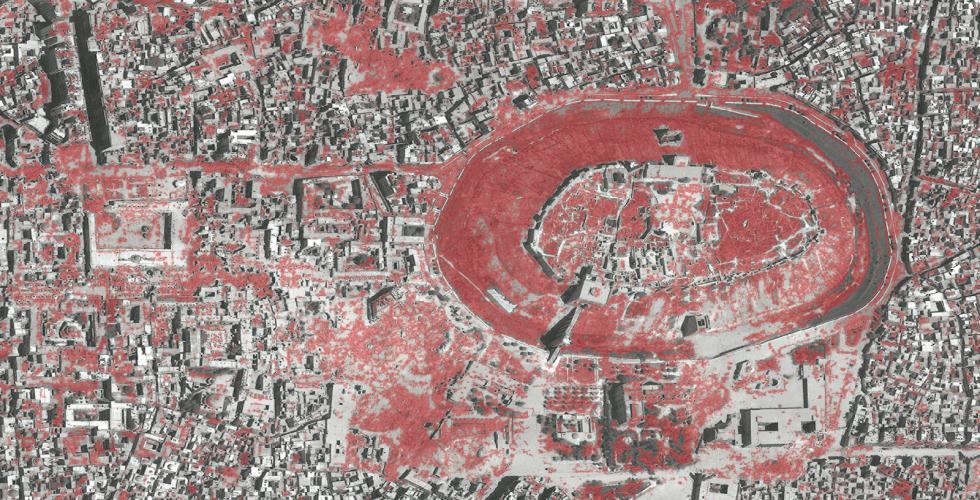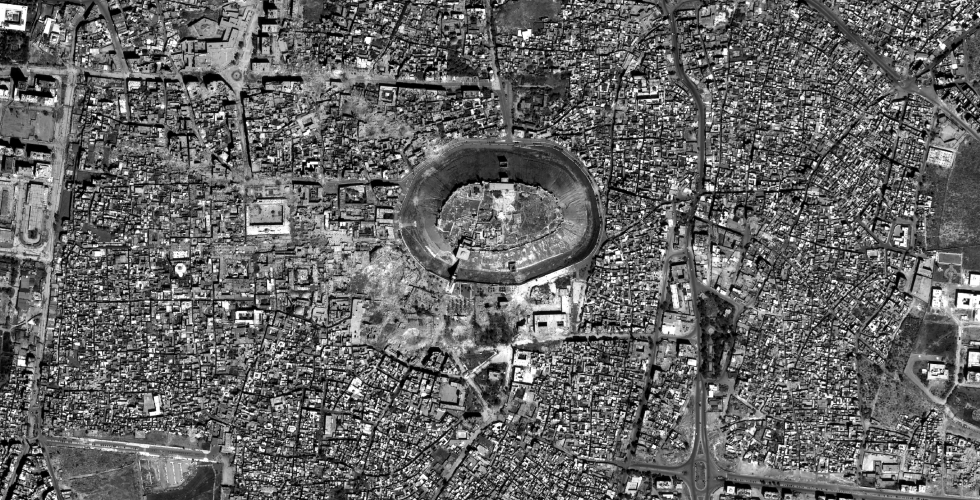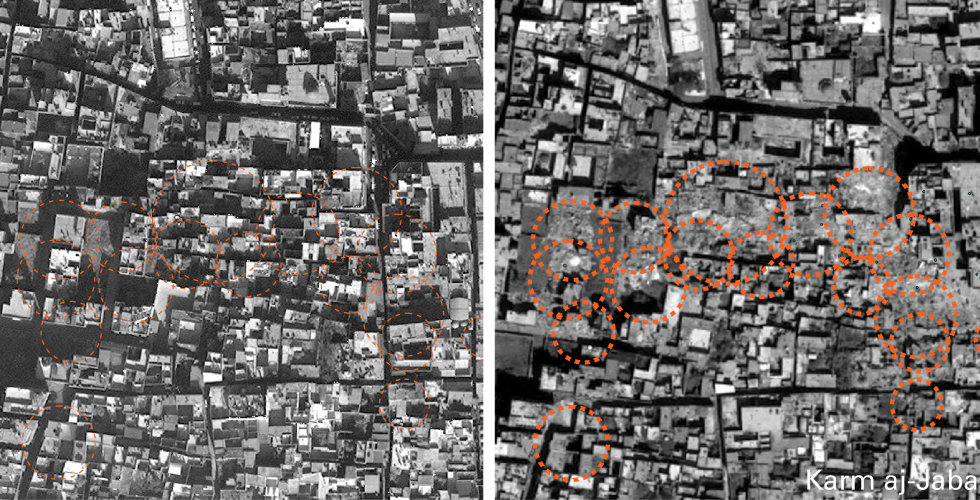 Conflict Urbanism: Aleppo is the first in a series of interrelated projects as part of our multi-year year research initiative on Conflict Urbanism.
 In January 2016 we launched the Conflict Urbanism: Aleppo interactive map, amidst intense violence in Aleppo more than five years after the start of the civil war in Syria. The map served as a research tool for the spring 2016 Conflict Urbanism: Aleppo seminar and as a new window into the conflict for the world at large. The map combines layers of high-resolution satellite images together with data gathered by human rights organizations and the UN to show the historic city from 2012 to the present. Using the logic of a typical geographic information system (GIS) map, the Conflict Urbanism: Aleppo project overlaps these layers, accruing two kinds of evidence: evidence about the physical destruction of the city and evidence about how urban warfare is tracked and monitored from a distance. 
We are continuing to release additional case studies that shed light on the effects of the conflict on the urban fabric of Aleppo. We have combined several experimental methods in order to look at the conflict and the urban context of Aleppo in new ways: by cross referencing YouTube videos we have geocoded with bi-weekly change maps we created using low resolution and free Landsat satellite imagery we have been able to identify intense areas of damage on high resolution satellite images that have gone undocumented by the international human rights community, which uses other methods to look at these same high resolution satellite images.  
The project has been exhibited at the 2016 Istanbul Design Biennale (October 22- November 20, 2016) and has been the subject of several invited lectures and articles including in the Harvard Graduate School of Design Magazine, Architecture Design, and at the Unknown Unknowables conference in Copenhagen, and a Curating Data conference at Harvard.