Mapping the New Politics of Care
An interactive map in support of a Community Health Corps to address long-standing inequalities and COVID-19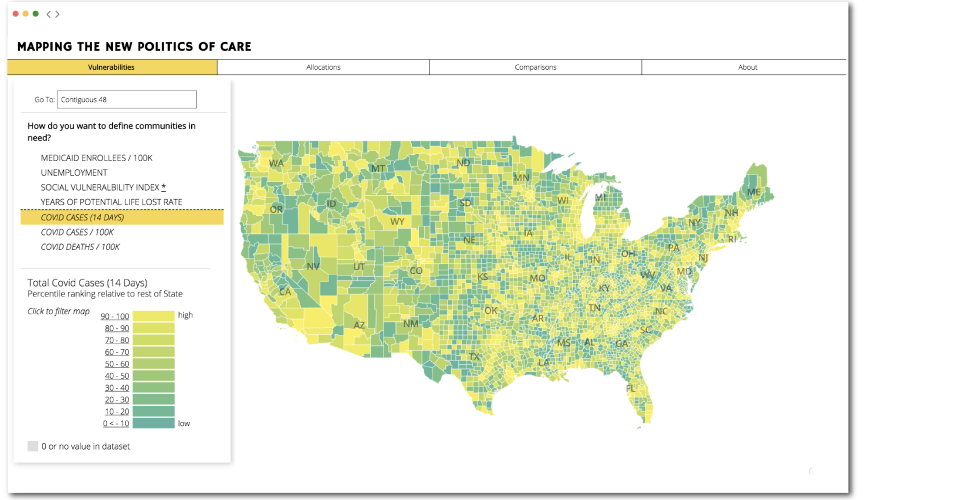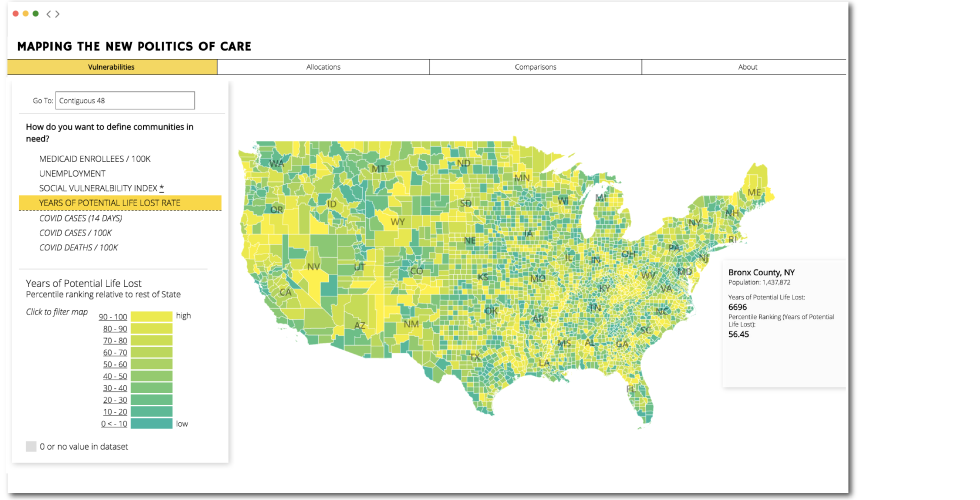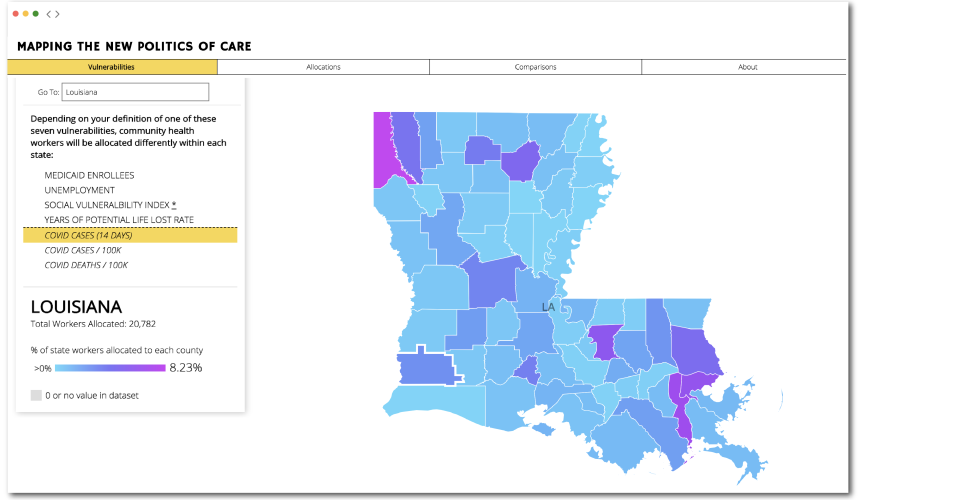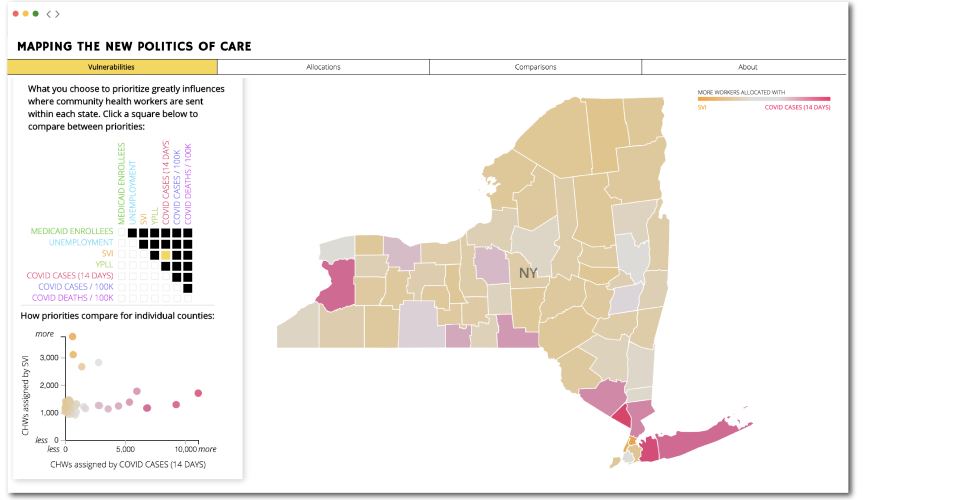 This project links the effects of COVID-19 in the United States with a wide range of social, economic, and environmental conditions.
It compares four indexes of vulnerability alongside COVID-19 data and presents multiple options for addressing the effects of the pandemic with a Community Health Corps.
These conditions and vulnerabilities predated the pandemic and created the conditions for the virus to flourish in this country. The map displays the acute inequalities embedded in the social and political landscape of the United States. This pandemic is not simply biological. It is a symptom of an illness in our body politic. As SARS-CoV-2 roars across the country, it is following the fault lines of social vulnerability.
As the New York Times reported in July 2020, "Black and Latino people have been disproportionately affected by the coronavirus in a widespread manner that spans the country, throughout hundreds of counties in urban, suburban and rural areas, and across all age groups."Repairing the wounds of this pandemic means confronting the policy decisions made long ago that have led us to this moment. As we try to combat this disease, we have to think more broadly about rebuilding health from the ground up in the United States.
The project builds on a series of essays on a new politics of care written by our collaborators, Gregg Gonsalves and Amy Kapczynski at the Yale Global Health Justice Partnership (GHJP) of the Yale Law School and Yale School of Public Health. Together CSR and the GHJP are calling for a New Deal for Public Health, which addresses the acute needs of the pandemic response but also makes a larger national commitment to lifting up the health of our communities, protects the public's health, and confronts the legacy of vulnerabilities that existed before the emergence of SARS-CoV-2.  A new Community Health Corps must be integrated into our communities, providing economic support and social services to start to undo the vulnerabilities that plague us. We call this a new politics of care.
The Community Health Corps should be deployed across the United States. This map poses a series of questions and demands a set of options about how these care workers might be distributed to states and to counties within each state. Making these decisions responsibly requires confronting and addressing not just the virus and the disease but also the inequalities and vulnerabilities that underlie and propel this pandemic.