The Synapse
Permanent installation for the lobby of the Jerome L Greene science center on Columbia University's Manhattanville campus.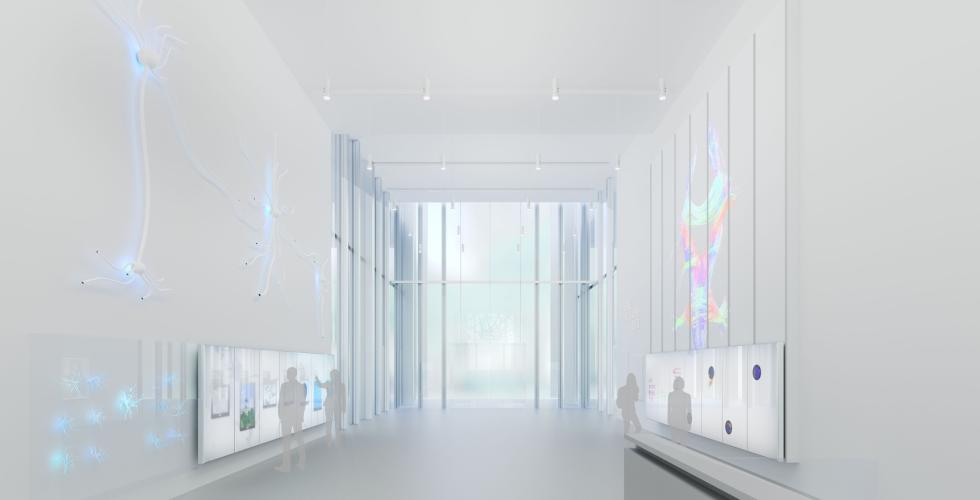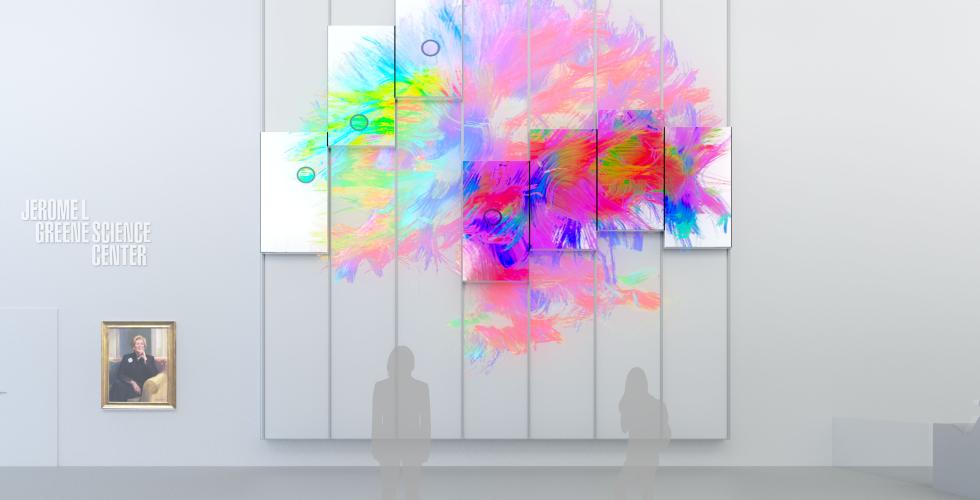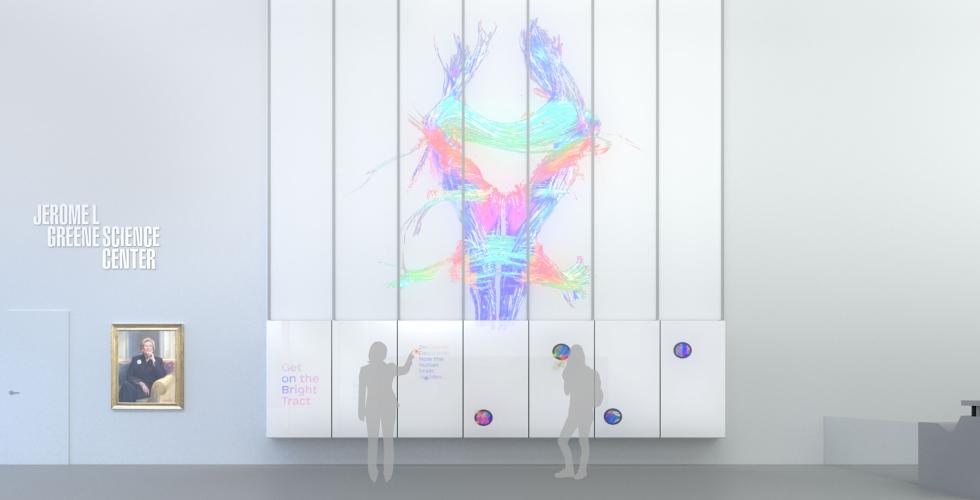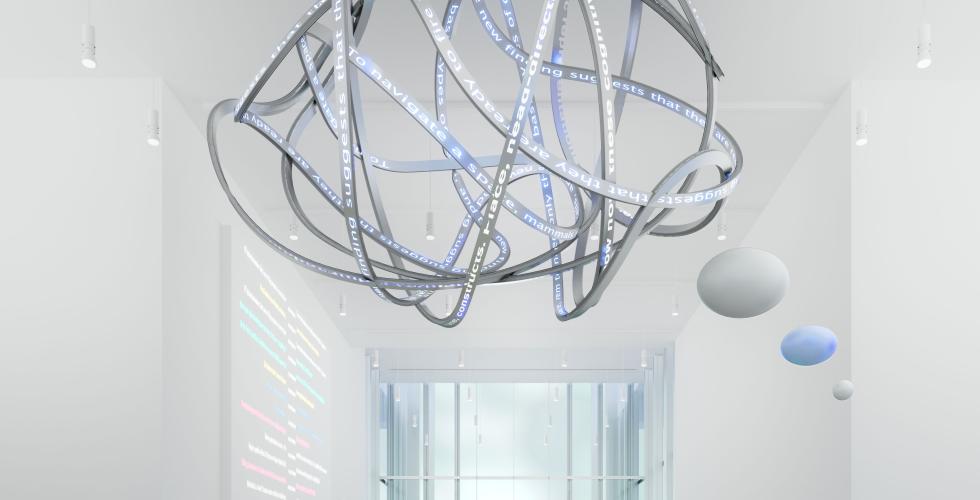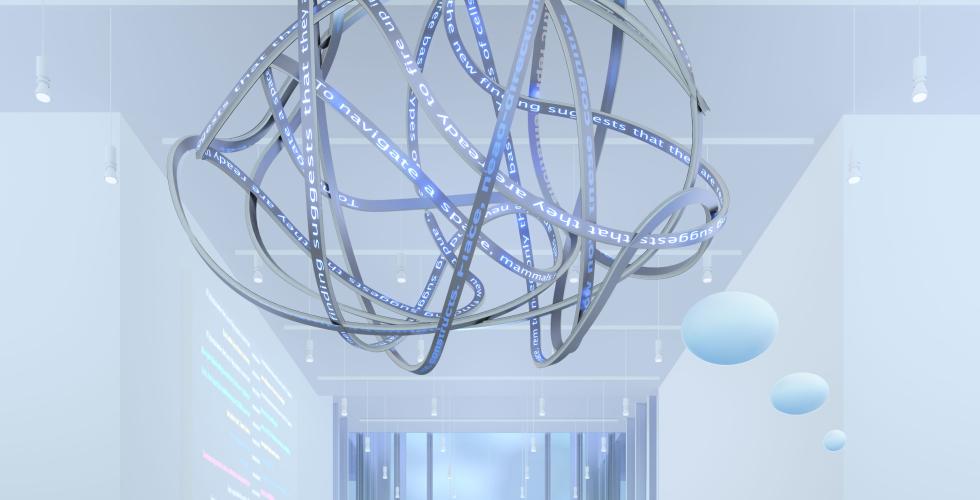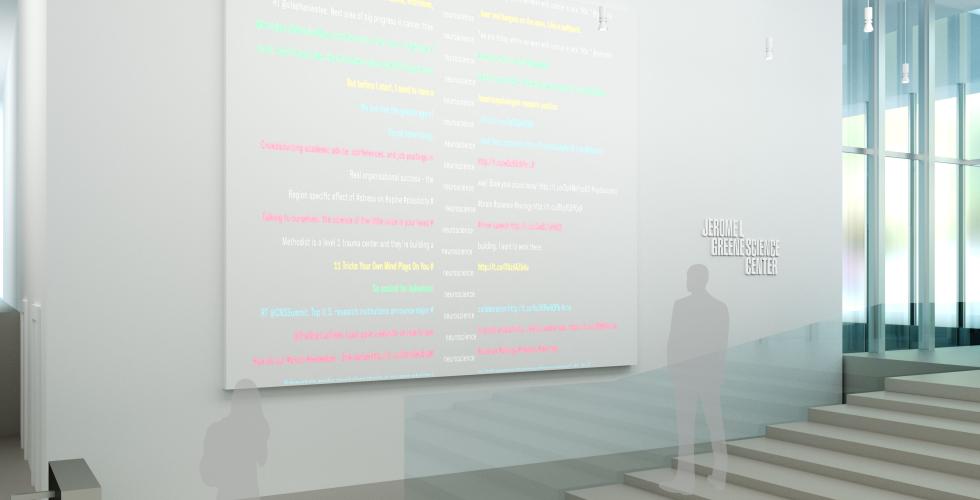 The Synapse is an initiative for the communication of science at the Mortimer B. Zuckerman Mind Brain Behavior Institute in the Jerome L. Greene Science Center at Columbia University. 
Like a synapse in the brain, The Synapse is a path of connection, the strength of which is defined by surrounding activity. While a synapse in the brain connects two or more brain cells (neurons), The Synapse connects the Zuckerman Institute to the local community, to other schools at Columbia, and to the global landscape of neuroscience research. Collaborative activity in the corridor will strengthen these connections and in doing so will strengthen the mission of the Zuckerman Institute and the Manhattanville campus. Located on the institute's ground floor, this space physically connects the laboratories above to the Manhattanville community beyond its doors; and institutionally, it connects university research to a broader public, including virtual audiences for maximal impact.